I'd like to remind people new to here that you can add comments even if you don't have an account all you have to do is click 'Give Some Love' :)
Okay and today I am sharing with you my dinner.
Very simple meal today I had roast patatoes (okay 2) along with roasted onion (red & white), sweet patatoe, parsnip and carrot as well as broccoli, sweet corn and 2 Clear Spot Sea Cakes which are tofu mixed with marinated tofu and seaweed.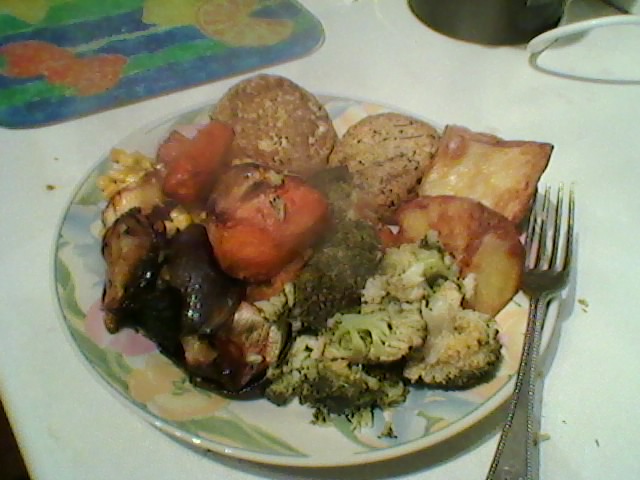 I honour of World Vegan Month I have decided to each day to post either a vegan recipe or just simply what I had for dinner. I think I'll be posting recipes on the days when I have the same meal or even sharing a photo of my meal along with a recipe depending on what people think.
Current Mood:

full