here
I would like to add that I actually don't use that recipe any more but it's good for learning how to make pancake batter if you never have before. This is my quick and easy method I use now.
pour some wholewheat flour into a mixing bowl add some soya flour (if your allergic to soya don't add it it's not nessesary) then a small level teaspoon of baking power and a small level teaspoon of bicarbonate of soda (baking soda) then add as much soya milk as needed (you don't have to use soya milk you can use any non-dairy milk or just water for it) mix until runny (if you use too much milk/water just add a little more flour until the right consistancy.
Heat a flat non-stick frying pan with a little oil pour on some of the batter swishing the batter around until it stops running cook until the top becomes a darker colour flip and cook for a few more minutes then flip the pancake off and onto a plate and put whatever filling you like today I used Sweet Freedom fruit syrup.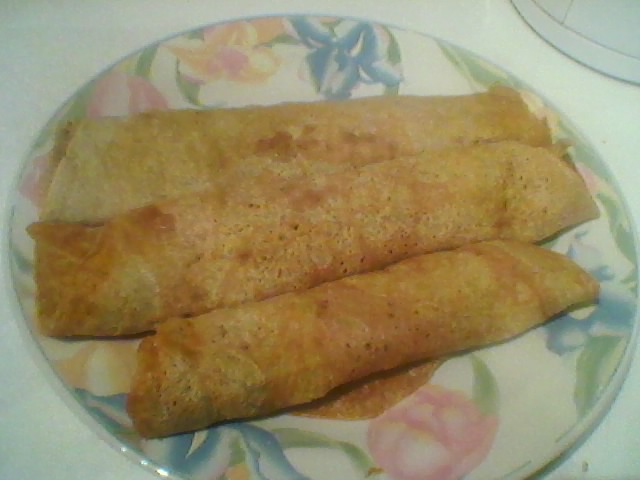 Tonight I made myself some pancakes you can find a recipe for it
Current Mood:

indifferent